Mass will include:
Anointing of the Sick
Blessing of Caregiver Hands
The Order of Malta invites you to join us for a special Healing Mass at Ss. Simon and Jude Cathedral in Phoenix, Arizona on Saturday, February 4th at 1 PM MST in commemoration of the World Day of the Sick.
Each year, the World Day of the Sick is an invitation extended to each of us to pray for the healing of those suffering from illness.
The Order of Malta's story began at the Hospital of St. John in Jerusalem, where Brother Gerard and his Hospitallers devoted their lives to the service of the sick and poor.
In faithfulness to the spirit of Blessed Gerard, we encourage you to stand in solidarity with those struggling with illness, whether that be physical, mental, or spiritual by participating in any way you can on this important day for the Order.
For more details and to register, please visit the event page here.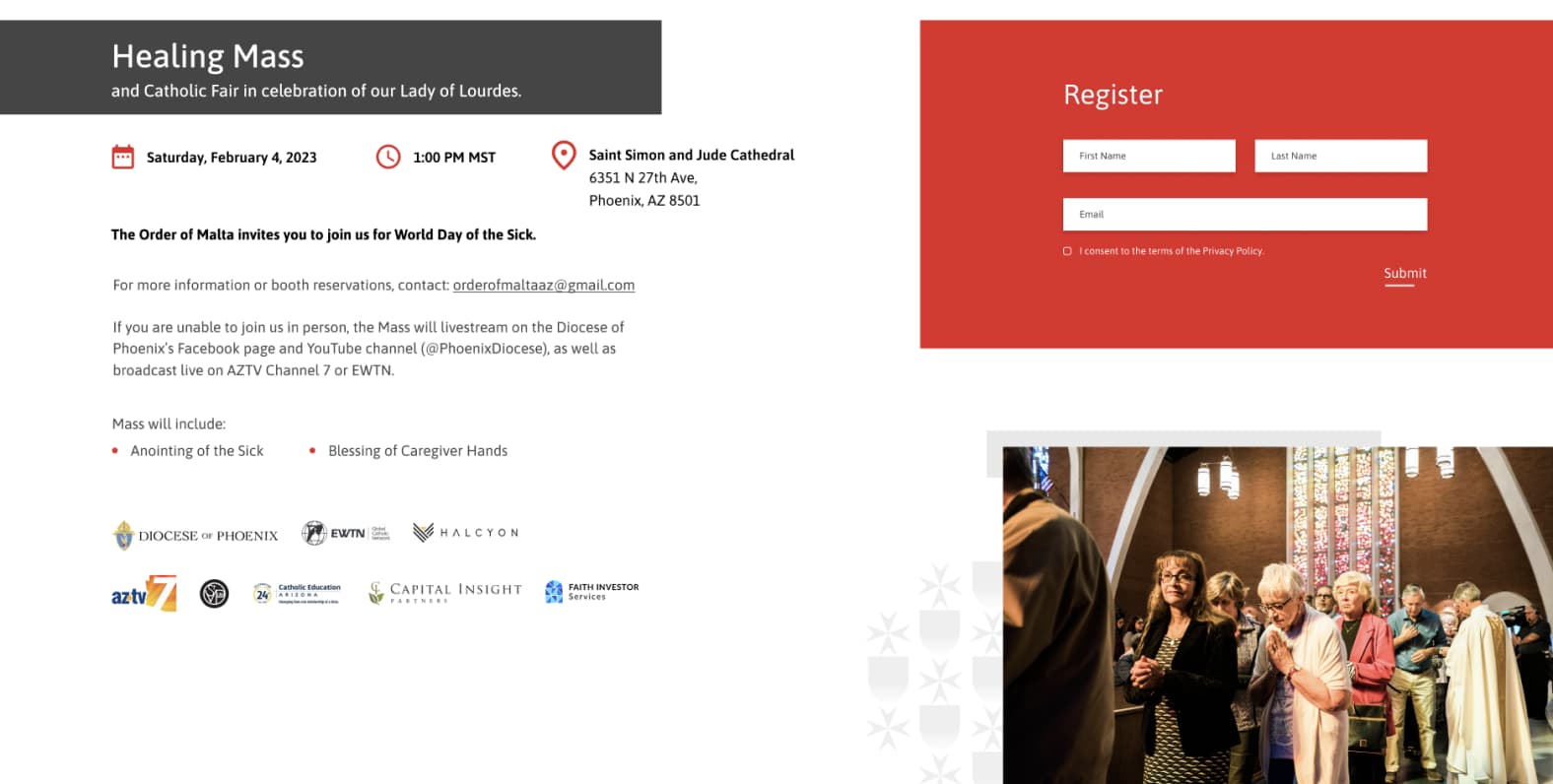 If you are unable to join us in person, the Mass will be livestreamed on the Diocese of Phoenix's Facebook page and YouTube channel, as well as broadcast live on AZTV Channel 7 and EWTN.